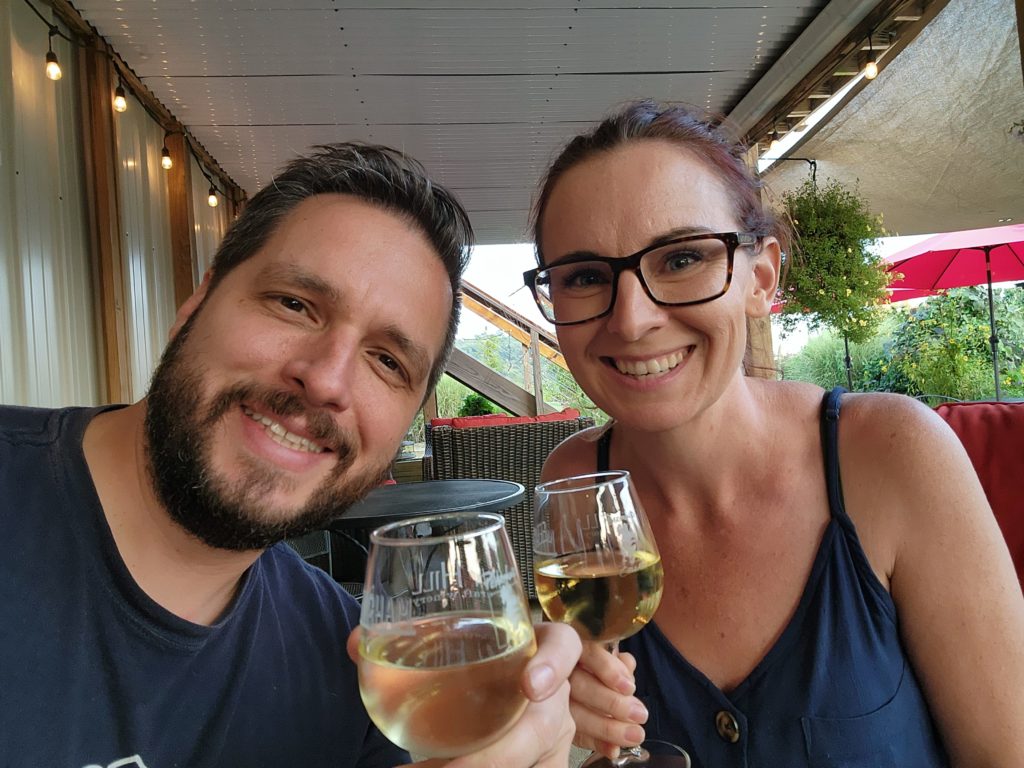 My love surprised me with a date night!! However, she TOTALLY threw me off the entire time leading up to it. In preparation for the trip, she asked me to pack several (confusing) items:
Hiking boots (alright, this sounds fun)
Water shoes (wow, this is sounding adventurous)
Peanut butter and jelly sandwiches (OK, how remote ARE we?)
2 TV Remotes (Ok…WTF?)
Luckily, we didn't need any of those things, because it was a fully catered movie-ish date night with wines and food oh-plenty! We took a stroll down to the little hidden spot near the back with cute swing and enjoyed the peace. It was such a lovely evening.
Why "movie-ish"? Well, despite Krystle's best efforts to to read the description of the event, it seems the there wasn't actually a MOVIE playing, but rather a presentation/story by a well-known movie critic. Still, we loved it. He shared lots of wonderful stories about movie facts, behind-the-scenes tidbits, and was overall very pleasant to listen to.
We had such a great time. I'm so appreciative of getaways with her, as I know she's so busy with work.
Still trying to figure out why TWO TV remotes, however…